Meet Harry Hart, 6-year National Guard Veteran and owner of Miracle Acres Farm in Bolton, NC. Harry and his son, Sonny Hart have partnered with Honor And Valor Foundation and granted permission for our Veterans to use their farm for deer hunting, dove hunting, duck hunting, turkey hunting, and fishing! Work was recently completed on the duck empoundment. Thank you, Harry and Sonny Hart for supporting our Veterans.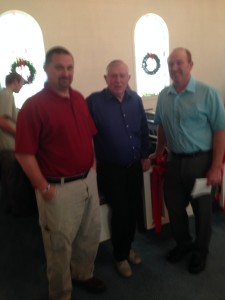 In December, our Vice President Larry Dwyer visited our nation's capital. While at the World War II Memorial, Larry met Joy Hendrix and her husband, David from Austin, TX. Joy is the daughter of WWII Veteran and Pearl Harbor survivor, Bernie Sietz. Joy and David were visiting the memorial to lay a wreath in memory of her father. They shared Bernie's story and allowed us to be photographed with them.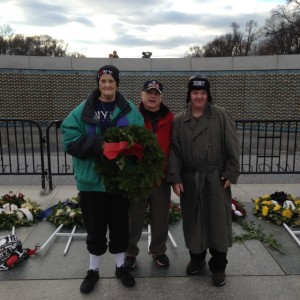 Also, while in Washington, DC, Larry found the Vietnam War memorial with the name of Bryant Powell engraved upon it. Bryant was a native of Lake Waccamaw, where our organization is headquartered. We salute you, Bryant.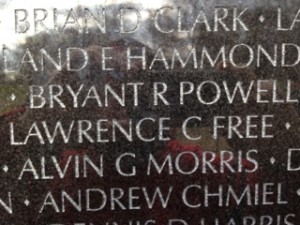 Honor And Valor Foundation is supporting a local effort. On the morning of Wednesday, January 5, 2015, Old Dock Elementary School, located in Whiteville, NC was engulfed in flames. While the investigation is ongoing, it is suspected that the cause of the fire was due to electrical problem. In the meantime, Honor And Valor Foundation is raffling off a Big Screen TV, and all proceeds from ticket sales will be used to purchase much needed supplies for the Old Dock Elementary School community. Tickets cost $10 and can be purchased by emailing larry@honorandvalorfoundation.org